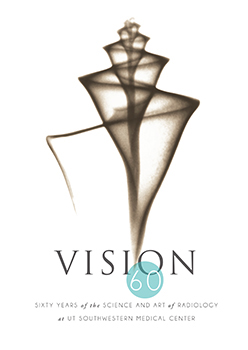 Foreword
In the early years of radiology, it was not uncommon for radiology departments to be small, behind-the-scenes organizations, often made up of a handful of local physicians rotating on call through several hospitals, or perhaps operating as a part of the hospital's surgery department. It was from just such humble beginnings that today's Department of Radiology at UT Southwestern Medical Center emerged.
One of the more interesting aspects of radiology is that many of its practitioners did not originally intend to enter the field at the beginning of their medical careers. This still holds true for some of today's most outstanding radiologists. Yet they soon understand their chosen career has many exciting opportunities in clinical medicine, teaching, and research, and that they are often essential members of multidisciplinary healthcare teams.
During the past 60 years, numerous medical milestones and history-making events have shaped the Department of Radiology and UT Southwestern. The history of the department continues to be written every day, with contributions made by faculty, fellows, residents, staff and students. Together they have always shared one primary goal — to push the boundaries of medicine and provide the best possible care for patients.
Sours: https://www.utsouthwestern.edu/education/medical-school/departments/radiology/history/
Master of Science in Information Studies
Accelerate Your Career as a Leader in Information
Tailor Your MSIS Experience
Customize your degree to your interests with: 
For a comprehensive description of the MSIS program, review the MSIS Program Handbook.
Our Master of Science in Information Studies (MSIS) degree offers a pathway to diverse, high-demand information careers. This interdisciplinary professional program attracts students from an array of undergraduate and professional backgrounds, including business, psychology, anthropology, engineering, art history, music, and architecture. 
As the field of information rapidly expands within the digital age, MSIS students engage in a flexible curriculum that provides the tools necessary to study, manage, and innovate the information systems around us. Our students learn to design new tools, analyze human activities, organize information, and ensure technology serves its intended users. Join the next generation of information creators, innovators, brokers, and designers. 
Sours: https://www.ischool.utexas.edu/programs/master-science-information-studies
Graduate College Division of

Academic Affairs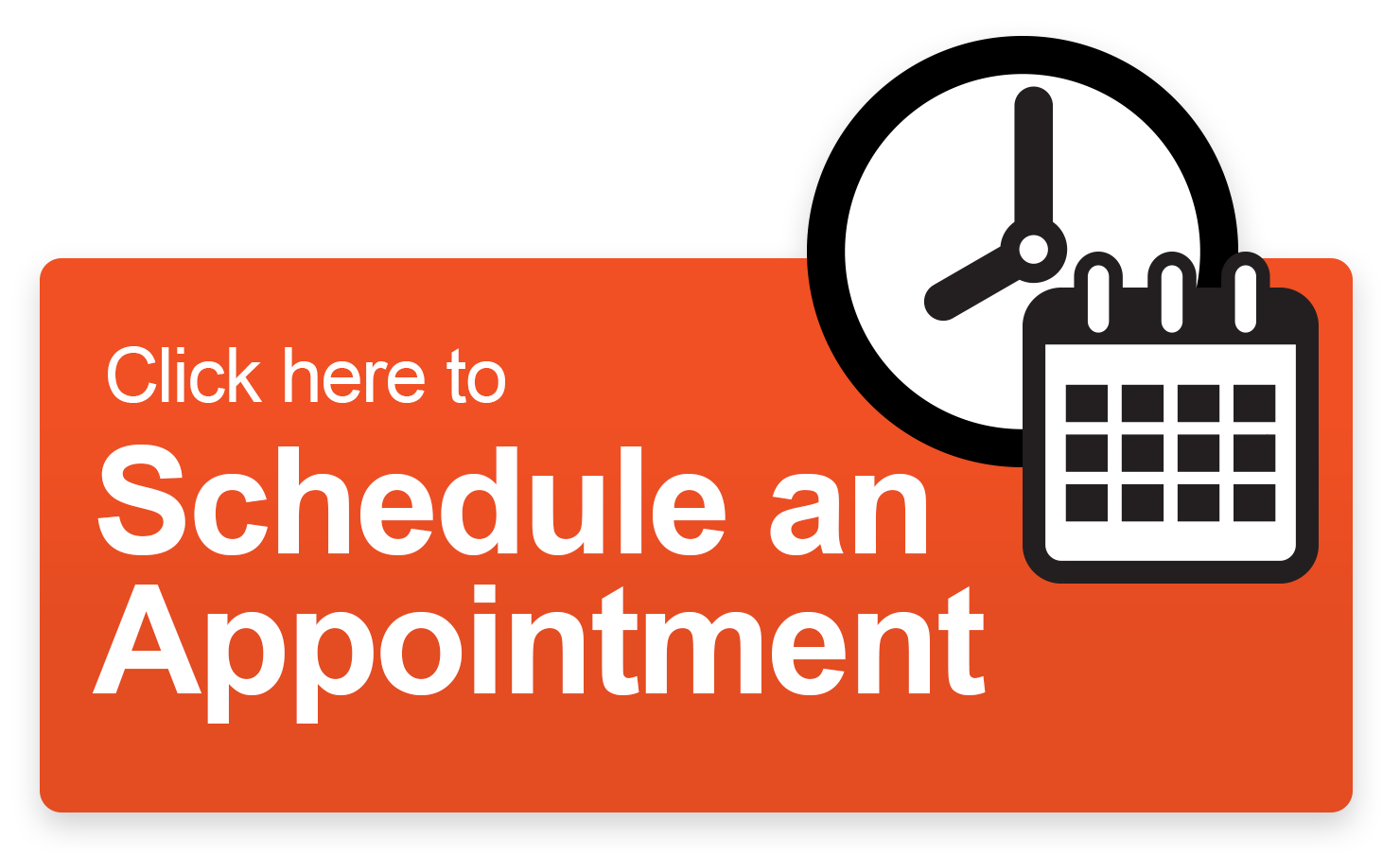 Science and Technology (MSIS)

Science and Technology (MSIS)
Apply NowPrint Page
The Department of Physics and Astronomy offers a 36‐hour interdisciplinary master's program, the Master of Science in Interdisciplinary Studies (MSIS) with a concentration in Science and Technology designed for STEM teachers and/or STEM majors who aim for interdisciplinary training and research. Depending on the intended career path, MSIS students will choose 18 hours of physics courses and 9 hours each in two interdisciplinary areas which include Education, Chemistry, Educational Technology, Computer Science, and Mathematics. Thesis and non‐thesis options are available in the MSIS program. These options provide opportunities for students to enhance their scientific knowledge as well as develop skills necessary in conducting interdisciplinary scientific research. Graduates of the program will have interdisciplinary training in physics, mathematics, chemistry, instructional technology, computer science, and STEM teaching and research preparing them to be more competitive in the rapidly changing work environment.
Ranked #79 among 300+ national universities by Washington Monthly in 2018
Accredited, cutting edge degree program
Experienced, dedicated faculty
Affordable tuition (ranked #1 in net price among national universities by Washington Monthly in 2018 and #3 most affordable university in America 2018 by BestValueSchools.com)
Demonstrated student success in research, professional certification and career advancement
Step #1: Submit a UTRGV Graduate Application at www.utrgv.edu/gradapply. There is no application fee.
Step #2: Request your official transcripts to be sent electronically to [email protected] or mailed to:
The University of Texas Rio Grande Valley
The Graduate College
Marialice Shary Shivers Bldg. 1.158
1201 W. University Drive
Edinburg, TX 78539-2999
*Please Note: If you are a graduate of UTPA, UTB/TSC, or UTRGV you do not need to request an official transcript to be sent to the Graduate College.
Review and submit all Program Requirements:
Bachelor's degree from a regionally accredited institution in the United States or a recognized international equivalent in a similar or related field.
Undergraduate GPA of at least 3.0.
Official transcripts from each institution attended (must be submitted directly to UTRGV).
Personal  statement  detailing  professional  goals  and  reasons  for pursuing the graduate degree.
Two  letters  of  recommendation  from  referees  conversant  with the candidate's academic background.
GRE general test with a minimum test score of Verbal 146, and Quantitative 151.  Subject test is not required.  GRE test scores are valid for 5 years. 
Additional requirements for domestic applicants who attended foreign universities:
TOEFL or IELTS Language Proficiency Test with minimum scores: 550 on paper-based, 213 on computer based, or 79 on Internet-based for the TOEFL; 6.5 for the IELTS. TOEFL and IELTS scores are valid for 2 years. For additional information, visit the Additional Documents forDomestic Applicants who Attend Foreign Universities section of our website.
Certified English translation of educational records.
Additional requirements for international applicants:
TOEFL or IELTS Language Proficiency Test with minimum scores: 550 on paper-based, 213 on computer based, or 79 on Internet-based for the TOEFL; 6.5 for the IELTS. For additional information, visit the English Proficiency Exam section of our website.
Certified English translation of educational records.
Financial   Documentation  showing sufficient funds to cover all expenses (living and academic) for the first year of study. For additional information, visit the Financial Documentation section of our website.
Immigration  documents, including a current copy of your valid passport. For additional information, visit the Immigration Documents section of our website.
International applicants are required to use the following credential evaluation services: Foreign Credential Service of America (FCSA) or World Education Services (WES). Applicants are required to select the course-by-course report option – general reports will not suffice.
UPDATE ON INTERNATIONAL ADMISSIONS FROM U.S. IMMIGRATION AND CUSTOMS ENFORCEMENT:
SEVP regulations prohibit the issuance of a Form I-20 based on conditional admission, effective July 13, 2016. University officials can only issue a Form I-20 when students have met all standards for admission for the program of study listed on the Form I-20. These standards for admission include any English proficiency requirements.
To view a list of application deadlines and program contacts for our traditional programs, click here.
Graduate
Resident
Non-Resident*
Hours
Fall or Spring
Summer Session (each)
Fall or Spring
Summer Session (each)
1
677.13
539.63
1,085.13
947.63
2
1,079.26
941.76
1,895.26
1,757.76
3
1,481.39
1,343.89
2,705.39
2,567.89
4
1,883.52
1,746.02
3,515.52
3,378.02
5
2,285.65
2,148.15
4,325.65
4,188.15
6
2,687.78
2,550.28
5,135.78
4,998.28
7
3,089.91
2,952.41
5,945.91
5,808.41
8
3,492.04
3,354.54
6,756.04
6,618.54
9
3,894.17
3,756.67
7,566.17
7,428.67
10
4,296.30
4,158.80
8,376.30
8,238.80
11
4,698.43
4,560.93
9,186.43
9,048.93
12
5,100.56
4,963.06
9,996.56
9,859.06
Fees included above:
University Services Fee - $38.10 per hour ($457.20 maximum)
Student Services Fee - $5.83 per hour ($69.96 maximum)
Intercollegiate Athletics Fee - $15.00 per hour ($180.00 maximum)
Recreation Fee ‐ $75 per Fall or Spring; $37.50 per summer term
Medical Services Fee ‐ $30 per Fall or Spring; $15 per summer term
Student Union Fee ‐ $30 per Fall or Spring; $15 per summer term
All resident tuition and mandatory fees shown above remain the same for hours over 20. Add $408 nonresident tuition for each hour over 20.
*Includes nonresident statutory tuition charges set by the Texas Higher Education Coordinating Board and subject to annual change.
Total does not include Lab and Supplemental Instruction Fees which vary by course.
Differential Tuition:
Additional tuition will be charged for upper division undergraduate and graduate courses in the following disciplines.
College or School
Courses
Rate
Robert C. Vackar College of Business & Entrepreneurship
All Disciplines
$30 per hour (up to $360)
College of Engineering & Computer Science
All Disciplines
$50 per hour (up to $600)
College of Health Professions
Communication Disorders
$20 per hour (up to $240)
Occupational Therapy
$20 per hour (up to $240)
Physician Assistant Studies
$25 per hour (up to $300)
School of Nursing
Nursing (undergraduate)
$30 per hour (up to $360)
Nursing (graduate)
$20 per hour (up to $240)
Repeated Hours Tuition:
$250 per hour is added for resident undergraduates attempting a class for the third and subsequent times.
Excessive Hours Tuition:
$100 per hour is added for resident undergraduates when the hours previously attempted exceed applicable limits.
Click here to view the program's course requirements from the current catalog.

Jump to Top
Sours: https://www.utrgv.edu/graduate/for-future-students/graduate-programs/program-requirements/science-and-technology-msis/index.htm
MSIS Introduction
Academic Advising for MSIS Students
Faculty Advising
MSIS students may choose to meet with an iSchool faculty advisor to plan their courses. Academic advising is optional. If you choose to meet, contact your faculty advisor by email to set up an appointment time.
Remember that you can switch your faculty advisor. You must let your current faculty advisor know, get approval from your new faculty advisor, and send an email about this change to the graduate coordinator, Carol Carreon. Remember to always include your UT EID, full legal name, and course unique number (when relevant) in your communication.
If you choose to meet with your faculty advisor:
Arrive prepared. Create a draft list of courses you would like to take over the next semester. If you are meeting with your faculty advisor during the spring semester, you will be discussing classes you might take in the summer as well as classes you might take in the fall semester.

Share your goals and preferences. Helping your faculty advisor understand your schedule, learning style, and career plans will allow them to more effectively help you plan.
Regardless of whether or not you meet with your faculty advisor, remember that students are responsible for finding the registration access period. Find out all about registration here.
Planning Your Course of Study
Review Degree Requirements: Be sure to review the requirements for your MSIS degree first. Make sure that you select courses for letter grades. The only credit/no credit (pass/ fail) course that will count toward the 36 hours of your MSIS degree is your Capstone option. You must take graduate level courses in the iSchool. Each course is listed with a three-digit number. For graduate courses, the second digit is 8 or higher (e.g., 380C). Learn more about the course numbering system.
A full graduate course load is nine (9) credit hours, typically three courses, during a long semester and three (3) credit hours, typically one course, during the summer. Full time enrollment is required for academic graduate appointments (e.g., teaching assistant, research assistant, assistant instructor, or graduate assistant) and fellowships. MSIS students need to be continuously enrolled in courses during the fall and spring semesters. Summer enrollment is optional. You must complete all thirty-six (36) credit hours toward your MSIS degree within six (6) years. Leaves of absence do not stop the clock.
Take the core course (INF 380E) early in your program. It is intended as a foundation course. The core course is usually offered in two sections during the fall/spring terms and may be offered during the summer. If you wait too long to take the core course, you run the risk that the course might be full or offered at a time when you are unable to take the course.
Plan Your Schedule: Look at the course offerings for the next semester and review this online course list regularly in case of any changes/updates. Find out details about courses by reading their official descriptions and reviewing course syllabi from previous semesters. In creating your draft list, also identify two or three other classes that serve as backups in case you are unable to enroll in one or more of your first choices. There is no stable rotation of courses so do not plan on having any specific courses offered in any given semester. The only courses you can count on being available in a given long fall or spring semester is the core course. Remember: availability of any course during the summer sessions is also not guaranteed. 
Sometimes a course you want to take is full. Remember that class registrations change as other students add and drop classes. The best option to gain entry into a class that is currently full is for you to join a waitlist. More details on using waitlists can be found on the registrar's website.
You may also have additional options for taking courses. This includes taking individual studies within the iSchool and taking courses outside of the iSchool. For details on Individual Studies, see the appropriate section (these are differentiated by the number of semester hours your study will substitute) under the course list. Take special note of the details on submitting the proposal for an Individual Study. MSIS students need formal GSC approval for taking more than six hours of Individual Study in their academic programs. 
Taking Courses Outside of the iSchool: Students may take up to twelve (12) graduate credits OR up to nine (9) upper-division undergraduate credits at UT Austin outside the iSchool. No more than six (6) upper-division undergraduate credits may be from any one (1) department. An outside course may help you fill a gap in your program of studies. Look into outside courses very carefully. Pre-requisites, grading, rigor, focus, interdisciplinary engagement, and theoretical foundations vary so widely that a conversation with the instructor is often essential to find a good fit. You will find course descriptions in the Graduate Course Catalog.
For inclusion on the Program of Work, outside electives must have faculty advisor approval. The faculty have pre-approved a set of outside electives (see table below) that iSchool students frequently take. If the outside elective is on this list, you do not need to obtain faculty advisor approval. If your desired outside elective is NOT on this list, you must obtain approval from your faculty advisor. Approval must be submitted to Carol Carreon.
Pre-Approved Outside Elective Courses
Department/Program

Course Number

Course Title

Electrical and Computer Engineering

EE380L

10-Data Mining - WB

Curriculum and Instruction

Curriculum and Instruction

EDC 390T

EDC N385

21-Instructional Systems Design

Writing for Publication - WB

Educational Psychology

EDP 371

Introduction to Statistics - WB

Center for Integrated Design

Center for Integrated Design

Center for Integrated Design

ITD 350

ITD 380

ITD 390

Designing with Data – WB

Design Thinking

Design for Health

LBJ School of Public Affairs

PA 397C

Qualitative Methods for Social Science

Department of Psychology

PSY 394U

Data Analytics with Python

Department of Statistics and Data Science

SDS 392

Introduction to Scientific Programming
Consult the iSchool website to see if you might benefit from an  Endorsement of Specialization (EOS), dual degree, or portfolio.
Sours: https://www.ischool.utexas.edu/programs/msis/degree-requirements/advising
Msis ut
Our American Library Association accredited, top-10 Master's in Information Sciences program prepares students to effectively manage, navigate, analyze, and turn information into action in public and private sectors. Organizations produce enormous amounts of data, and individuals with a Master of Science in Information Sciences degree are in high demand to organize, manage, and analyze this data and advise about the future. From academic librarian to user experience designer, our MSIS program can prepare you for an enriching career in the library and information sciences.

Information Lights the Way
"Information science professionals are uniquely positioned to address many of the most significant issues our society faces because of our strong orientation to community service, our passion for implementing and maintaining ethical and fair information practices, our deep technical expertise, and our creative ingenuity."
What Can You do with an MSIS Degree?
Now more than ever, organizations throughout the public and private sector need professionals to manage, analyze and navigate their information. Due to this, many IS-related careers expect job growth rates and salaries well above national averages.
Online & On-Campus Real-Time Courses
Whether you choose to pursue distance education and study 100% online or join us on Rocky Top, all classes promote strong interaction between faculty and students, and students enjoy the benefits of a tight-knit community and support system. Learn more about our online course delivery and explore reasons to study in Knoxville, Tennessee, ranked within the US top-50 places to live according to US News & World Report.
#1
Program in Library & Information Studies in the SEC, & Top 10 Nationally
US News & World Report
#11
School Library Media Licensure among Public Institutions
US News & World Report
#11
Digital Librarianship Program among Public Institutions
US News & World Report
Hands-on Learning & Career Preparation
The Master's in Information Sciences program offers many hands-on learning opportunities, even in an online environment. The practicum program provides experiential learning for credit hours, which helps students connects the dots between coursework and workplace application, and sharpens their professional skills and abilities to solve real-world problems. A practicum is also a great way to network with IS leaders, and can even lead to employment!
"I feel like they [SIS] have a finger on the pulse of what employers are looking for, and what is new and needed in the field, which I appreciate. I think they're on the cutting-edge of the trending topics in information sciences, and really preparing graduates to get a job at the end of it."
AMANDA LIFORD, '19 Alum & Data Manager at the US Geological Survey
Nearly
90%
of MSIS graduates surveyed report employment in an IS field within the first year of graduation.
Master's in Information Sciences Program Pathways
IS is a broad field, and our Career Pathways are designed to help students craft programs of study that will prepare them for specific careers. The listed courses are not required or mandated, and are intended to provide helpful guidance for students navigating the SIS program, including achieving career and educational goals. Read our Career Pathways FAQsfor more information.
36-Hour Customizable Curriculum
The MSIS degree requires 36 semester hours of graduate courses, including 27 hours of coursework in information sciences. Students may take up to 9 hours of graduate courses outside of the School, including a maximum of 6 hours outside the college. After completing our three required courses (INSC 511, 512, and 514), MSIS students work with one of ourfaculty membersto craft a program to fit their learning and career goals. Visit our graduate course catalog to explore our IS courses.
Faculty Mentors
Each admitted student is assigned an SIS faculty member to serve as an advisor throughout the Master's in Information Sciences journey and beyond. Faculty advisors assist students with creating an individualized program of study, which are aligned to their specific career goals and aspirations.
"I really appreciated that my professors were not just about teaching in our online classes, it was about forming relationships. I didn't think that we could do that through a digital medium. But we did and I know that these relationships will carry on with me throughout my career."
Kashif Graham ('19), Outreach Librarian
Engaging Research Opportunities
We encourage students, both on-campus and online, to engage in research projects during their time in the MSIS program. This might be working alongside a faculty member on an existing project, or conducting their own project under the supervision of a faculty member. Many student research projects align with the Volunteer Spirit of contributing to the common good.
Tap Here to Explore Our Research Specialties
Academic Libraries and Librarianship
Data Curation and Data Management
Evaluation and Assessment of Libraries and Information Services and Systems
Geographic and Scientific Information
Human-Computer Interaction and User Experience
Information Behavior, Information Literacy, and Information Retrieval
Information Communication Technology in Developing Economies
Information Policy and Intellectual Property
Library and Information Science Education
Open Source Software and Communities
Scholarly and Scientific Communication
Social Justice and Information Services
Social Media and Social Informatics
Youth Informatics and Youth Services
Graduate Certificates and Minors
Interested in furthering your information sciences graduate education by learning more about computer science, healthcare information, and/or working with youth? Explore our various graduate minor and certificate offerings:
---
Request More Information about the Master's Program
Sours: https://sis.utk.edu/exploreprograms/masters
Amazing NEU and ASU Admits - Do you have a similar profile? -- Yash Mittra
Academics
The MSIS program offers students the ability to keep a full-time job while completing a 30-credit hour master's degree. Starting in either the Fall, Spring, or Summer semester, students can complete the program in as little as 12 months.
Credit Requirement: 30 Credit Hours
Core Credits: 18
Elective Credits: 12
Full-Time and Part-Time Formats: Students can pursue the MSIS program in either a full-time or part-time format. Full-time students complete the program in three semesters (12 months), and part-time students complete the program in four or more semesters (15+ months). Both formats are designed to meet the needs of working students; all required courses are offered in the evening.
Class Availability: MSIS courses are offered primarily in the evenings. A limited number of daytime electives are available. Once admitted, you will work with your academic advisor to map out a course of study that fits in with your other life commitments..
Master of Science Requirement: MSIS students complete a capstone to satisfy the Master of Science degree requirement. A master's thesis is not required.
Enrollment Options: Fall, Spring, and Summer semesters
Options for IS Majors:
BS/MS Co-Terminal Degree: The BS/MS co-terminal degree is a unique program available to University of Utah IS majors who would like to pursue the MSIS program concurrently with their undergraduate degree.
Fast Track:The MSIS fast track application process allows IS alumni to streamline their application process to the MSIS program.
Concurrent Degrees: The MSIS program can be completed concurrently with an MBA, MS Business Analytics, or MS Finance.
Sours: https://eccles.utah.edu/programs/master-of-science-in-information-systems/academics/
You will also be interested:
! Subroutine MZGRID gets fields from eMpirical models on default GLOW altitude grid.
! This software is part of the GLOW model. Use is governed by the Open Source
! Academic Research License Agreement contained in the file glowlicense.txt.
! For more information see the file glow.txt.
! Stan Solomon, 12/15, 1/16
! Extracted from glowdriver.f90 into separate file mzgrid.f90, SCS, 12/16
! Neutral densities from NRLMSISE-00 model (a.k.a. MSIS2K).
! Nitric oxide densities from NOEM model (via snoem.f and snoemint.f).
! Electron densities from IRI-90.
! Inputs:
! jmax Number of altitude levels used by GLOW (should = 102 for MSIS/IRI/NOEM runs)
! nex Number of ionized/excited species (for array zxden)
! idate Nate in yyyyddd or yyddd format
! ut Universal time, seconds)
! glat Latitude, degrees
! glong Longitude, degrees
! stl Local solar time, hours
! f107a F10.7 index 81-day centered average
! f107 F10.7 index of day
! f107p F107. index of previous day
! ap Ap index daily value
! iri90_dir Directory containing IRI input files (set in namelist inputs)
! Outputs:
! z Geographic altitude (km)
! zo O number density, cm-3
! zo2 O2 "
! zn2 N2 "
! zns N(4S) "
! n2d N(2D) " (set to zero since this is calculated by GLOW)
! no NO "
! ztn Tn, K
! zun Zonal wind velocity, cm/s, currently = 0 (not used by GLOW)
! zvn Meridional wind velocity, cm/s currently = 0 (not used by GLOW)
! zti Ti, K
! zte Te, K
! zxden Array of ionized/excited species density, cm-3, must be dimensioned (nex,jmax)
subroutinemzgrid (jmax,nex,idate,ut,glat,glong,stl,f107a,f107,f107p,ap,iri90_dir, &
z,zo,zo2,zn2,zns,znd,zno,ztn,zun,zvn,ze,zti,zte,zxden)
implicit none
integer,intent(in) :: jmax,nex,idate
real,intent(in) :: ut,glat,glong,stl,f107a,f107,f107p,ap
character(len=1024),intent(in) :: iri90_dir
real,intent(out) :: z(jmax),zo(jmax),zo2(jmax),zn2(jmax),zns(jmax),znd(jmax), &
zno(jmax),ztn(jmax),zti(jmax),zte(jmax),zun(jmax),zvn(jmax),ze(jmax),zxden(nex,jmax)
integer:: j,ijf,jmag,iday,mmdd
real:: rz12, d(8), t(2), sw(25), oarr(30)
logical:: jf(12)
real,allocatable:: outf(:,:) ! iri output (11,jmax)
data sw/25*1./
if (jmax /=102) then
write(6,"('mzgrid: unknown JMAX = ',i5)") jmax
stop'mzgrid'
endif
allocate(outf(11,jmax))
!
! Set default altitudes:
!
z = (/80., 81., 82., 83., 84., 85., 86., 87., 88., 89., &
90., 91., 92., 93., 94., 95., 96., 97., 98., 99., &
100., 101., 102., 103., 104., 105., 106., 107., 108., 109., &
110.,111.5, 113.,114.5, 116., 118., 120., 122., 124., 126., &
128., 130., 132., 134., 137., 140., 144., 148., 153., 158., &
164., 170., 176., 183., 190., 197., 205., 213., 221., 229., &
237., 245., 254., 263., 272., 281., 290., 300., 310., 320., &
330., 340., 350., 360., 370., 380., 390., 400., 410., 420., &
430., 440., 450., 460., 470., 480., 490., 500., 510., 520., &
530., 540., 550., 560., 570., 580., 590., 600., 610., 620., &
630., 640. /)
!
! Call MSIS-2K to get neutral densities and temperature:
!
call tselec(sw)
do j=1,jmax ! levels
call gtd7(idate,ut,z(j),glat,glong,stl,f107a,f107p,ap,48,d,t)
zo(j) = d(2)
zn2(j) = d(3)
zo2(j) = d(4)
zns(j) = d(8)
ztn(j) = t(2)
znd(j) =0.
enddo
!
! Call SNOEMINT to obtain NO profile from the Nitric Oxide Empirical Model (NOEM):
!
call snoemint(idate,glat,glong,f107,ap,jmax,z,ztn,zno)
!
! Call International Reference Ionosphere-1990 subroutine to get
! electron density, electron temperature, and ion temperature:
! The directory iri90_dir is the location of the ccirnn.asc and ursinn.asc files.
!
jf(:) =.true.
! jf(12) = .false.
jf(5) =.false.
jmag =0
rz12 =-f107a
iday = idate - idate/1000*1000
mmdd =-iday
outf =0.
call iri90(jf,jmag,glat,glong,rz12,mmdd,stl,z,jmax,trim(iri90_dir),outf,oarr)
do j=1,jmax
ze(j) = outf(1,j) /1.E6
if (ze(j) < 100.) ze(j) =100.
zti(j) = outf(3,j)
if (zti(j) < ztn(j)) zti(j) = ztn(j)
zte(j) = outf(4,j)
if (zte(j) < ztn(j)) zte(j) = ztn(j)
zxden(3,j) = ze(j) * outf(5,j)/100.
zxden(6,j) = ze(j) * outf(8,j)/100.
zxden(7,j) = ze(j) * outf(9,j)/100.
enddo
!
! Until implementation of an empirical neutral wind model, winds are set to zero:
!
zun(:) =0.
zvn(:) =0.
endsubroutine mzgrid
Sours: https://github.com/NCAR/GLOW/blob/master/mzgrid.f90
307
308
309
310
311