Revere family gets $6.25M for dad's mob hit
You have 2 free articles left this month.
REVERE – The family of murdered Revere nightclub owner and mob associate Richard Castucci has been awarded $6.25 million by federal Judge William Young in a finding against the U.S. Government.A judge last year found the Federal Bureau of Investigation liable for the 1976 slaying, since Castucci's death was ordered by FBI informants James "Whitey" Bulger and Stephen "The Rifleman" Flemmi and later covered up by rogue FBI agent John Connolly.After three days of testimony from Castucci's family members and shortly after hearing final arguments from attorneys on both sides Thursday, Young awarded Castucci's widow, Sandra, $3 million, two of their children $750,000 each, and two of Castucci's children from a previous marriage $500,000 each. The family was awarded another $750,000 in lost income.Castucci, 48, a Revere resident at the time of his disappearance, was a bookmaker of local renown, the owner of, among other clubs, the notorious Ebb Tide on Revere Beach and The Squire, a Revere strip club, and also involved with a string of race horses.The Ebb Tide, later known as The Beach Ball, was a well-known mob hangout for many years and launching pad for many underworld schemes.Under pressure from both law enforcement for his alleged role in the disappearance of a North End drug dealer, Salvatore Caruana, who was alleged to have been engaged in an affair with his wife, and from mob loan sharks to whom he was deeply in debt, Castucci became an FBI informant and passed along the location of two Winter Hill Gang members on the run, Joseph McDonald and James Sims, who were hiding out in New York City.Bulger later allegedly learned about Castucci's role in the capture of the pair from the FBI's Connolly, who is currently serving a 40-year sentence in a federal penitentiary for racketeering and obstruction of justice.During the fall and winter of 1976, the Winter Hill Gang planned Castucci's murder in retaliation for the tip to the FBI and finally lured him to Somerville with a ruse to square up some gambling debts.Infamous mob hitman John Martarano pulled the trigger in a Somerville apartment and Bulger and Flemmi, present during the murder, wrapped up Castucci's body and stuffed it in the trunk of his new Cadillac, which they then drove back to Revere.They abandoned the car behind the Northgate mall, not far from The Squire, where the body lay until its discovery on Dec. 30, 1976.Connolly then protected Matarano, Bulger and Flemmi from prosecution by filing false reports and generally impeding the investigation in to Castucci's death. Both Flemmi and Matarano later testified to the facts in this case while cooperating with the government.(Material from The Associated Press was used in this report.)
Sours: https://www.itemlive.com/2009/06/15/revere-family-gets-625m-for-dads-mob-hit/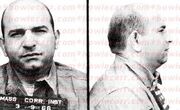 Vincent Flemmi, also known as "Jimmy The Bear," was an Italian-American mobster who freelanced for the Winter Hill Gang and the Patriarca crime family. He was also a longtime informant for the Federal Bureau of Investigation. He was also the brother of government informant Stephen Flemmi.
Early life
Vincent J. Flemmi was born to Italian immigrants Giovanni Flemmi and Mary Irene Flemmi. He was raised in the Orchard Park tenement located at 25 Ambrose Street in Roxbury, Massachusetts. His father Giovanni was a bricklayer who, according to fellow mobster Kevin Weeks, served in the Royal Italian Army during World War I. His mother was a full-time homemaker who never lost her thick Italian accent. He was the brother of Stephen Flemmi and Michael S. Flemmi.
Criminal career
During the Boston gang wars of the 1960s, Vincent, along with Joseph Barboza became so feared, that the city's newspaper photographers often attached a note on the back of their arrest photos: "NO credit on photograph."
Relationship with FBI
In May 1964, FBI Special Agent John Connolly filed a report on a conversation another one of his informants had with Vincent: "Flemmi told him all he wanted to do now is kill people, and that it is better than hitting (robbing) banks. "Vincent's homicidal tendencies became so out of hand that Gennaro Anguilo held a sit down with Vincent inside an FBI-bugged room on Tremont Street. From now on, Anguilo told him—Raymond Patriarca would have to approve each of his hits, personally, just as he had done with Joseph Barboza. In March 1965, H. Paul Rico wanted to make Vincent a Top Echelon Informant for the FBI. On March 10, 1965 H. Paul Rico filed a report quoting an informant as saying that Vincent was going to murder Edward Deegan and that a "dry run has already been made and that a close associate of Deegan's has agreed to set him up." Two days later, despite their knowledge of the impending murder of Deegan, the Boston FBI office approved Vincent as an informant and assigned him to the agent who had recruited him, H. Paul Rico.
Edward Deegan Murder
That evening, Edward Deegan was shot to death by Flemmi and Barboza, among others in an alleyway in Chelsea, Massachusetts. Within hours, J. Edgar Hoover had a memo from the Boston field office on his desk accurately identifying all the shooters, the actual shooters, as opposed to the four innocent men who would be convicted of the crime on the false testimony of Joseph Barboza in 1968.
Deegan Murder Coverup and Conspiracy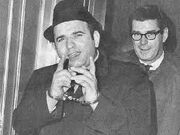 Radio talk host Howie Carr would later surmise, "For the FBI, it was more important to keep Vincent, and later Barboza, on the street as informants than it was to prevent the framing of innocent men. In fact, the railroading of the four men served two purposes for the FBI, it would enable Vincent and Joseph Barboza to escape conviction for a murder they had committed, and it would also remove several Patriarca crime family members or associates from the criminal world that the FBI had not been able to eliminate in a legal manner". One of Deegan's friends told him about a bank burglary in Chelsea, and he'd meet up with several guys from Ebb Tide, a Mafia-run gin mill on Revere Beach. Vincent's shooting party would include mob associate, Joseph Barboza.
Theodore Deegan was a maternal nephew of Bonanno crime family capo Alphonse Indelicato and Anthony Indelicato.
Benjamin murder
According to Kevin Weeks, a longtime associate of Flemmi's brother Stephen,
"The murder of Francis Benjamin, for which the Bear had gotten the life sentence, was a particularly ugly one. After he'd shot Benjamin in the head, using a gun that belonged to a cop, the Bear had cut off the head to avoid any ballistics evidence tracing the gun to the crime. But they fingered him anyhow."
Later life and death
In 1975, while serving an eleven-to-eighteen-year sentence for assault with intent to commit murder, he'd received one of the state's first weekend furloughs from prison. Vincent had immediately fled, and was not apprehended until three years later, in Maryland, Maine. On October 16, 1979, Vincent died of an apparent heroin overdose at the state prison in Norfolk, Massachusetts. Legacy
According to South Boston mob boss Kevin Weeks,
"When Stevie's brother Jimmy the Bear died of a heroin overdose while serving a life sentence at MCI Norfolk for the murder of Francis Benjamin, Jimmy and I went to the wake. While we were viewing his brother lying in the casket, Stevie was standing there with his mother and father and Michael. Mary went over to Jimmy and said, crying, 'Vincent was such a good boy. He never hurt anyone.' Stevie looked at her and said, 'Stop, Ma. He killed everybody.'"
Sours: https://mafia.wikia.org/wiki/Vincent_Flemmi
Marine Weather and Tides
Revere, MA

Version 3.4

3/30/2021 -- ANZ330 has been split into ANZ331 and ANZ332. Click EDIT in Marine Forecast and select your new zone.
1/26/2021 -- The West Coast Satellite images havd been updated. They now use GEOS-17.
1/1/2021 -- The 7 day forecast are now working well. Thank you NOAA for your support.
---
| | | | | | | |
| --- | --- | --- | --- | --- | --- | --- |
| Sunrise 7:02AM | Sunset 5:55PM | Wednesday October 20, 2021 7:06 AM EDT (11:06 UTC) | Moonrise 6:11PM | Moonset 6:51AM | Illumination 100% | |
NOTE: Some of the data on this page has not been verified and should be used with that in mind. It may and occasionally will, be wrong. The tide reports are by xtide and are NOT FOR NAVIGATION.
---
Marine Forecasts
EDIT (on/off) &nbspHelp
ANZ230 Boston Harbor- 427 Am Edt Wed Oct 20 2021
Today..W winds 10 to 15 kt with gusts up to 20 kt, becoming nw 5 to 10 kt this afternoon. Waves 1 foot or less.
Tonight..SW winds around 5 kt. Waves 1 foot or less.
Thu..SW winds 5 to 10 kt. Waves 1 foot or less.
Thu night..SW winds around 10 kt with gusts up to 20 kt. Waves around 2 ft.
Fri..SW winds around 10 kt. Waves 1 foot or less.
Fri night..NW winds 5 to 10 kt. Waves 1 foot or less.
Sat and Sat night..N winds 5 to 10 kt. Waves 1 foot or less. A chance of showers.
Sun and Sun night..NW winds around 10 kt. Waves 1 foot or less. A chance of. Seas are reported as significant wave height, which is the average of the highest third of the waves. Individual wave heights may be more than twice the significant wave height.
ANZ200 427 Am Edt Wed Oct 20 2021
Synopsis for massachusetts and rhode island coastal waters.. High pressure builds over the mid atlantic waters today with easing winds, then low pressure moves up through the great lakes Thursday into Friday. A weak cold front through the waters Fri or Fri night. A low moves over the southern waters on Saturday before high pressure returns next week. For additional information on possible hazardous weather for the week ahead, please visit www.weather.gov/boston/ehwo
---
7 Day Forecast for Marine Location Near Revere, MA
Hourly EDIT Help
location: 42.44, -71.01 debug
---
Area Discussion for - Boston, MA
&nbsp (on/off) &nbspHelp NOTE: mouseover dotted underlined text for definition
FXUS61 KBOX 201106 AFDBOX
Area Forecast Discussion National Weather Service Boston/Norton MA 706 AM EDT Wed Oct 20 2021
SYNOPSIS.
High pressure continues to provide quiet weather across southern New England. Temperatures continue to warm today and Thursday ahead of a frontal boundary. Scattered showers are possible Friday through the weekend along with much cooler temperatures.
NEAR TERM /UNTIL 6 PM THIS EVENING/.
7 am update
.
Main update this morning was to raise temperatures several degrees to bring in line with the upper 50s we're seeing out there right now. Starting to see some gusty winds along the immediate coast and these should continue through late morning before diminishing.
Previous Discussion
.
Shortwaves continue to rotate around an area of low pressure that's been parked over the Canadian Maritimes for the past day. The nighttime microphysics shows mostly cirrus clouds across the eastern half of Massachusetts and northern Rhode Island.
As the mid-level trough kicks off to the east so will the shortwave energy. We do expect mostly clear skies this afternoon. Sounding forecast do show the best chance for a few clouds would be eastern zones while western zone have a bit more drier air aloft. These soundings also show mixing upwards of 900mb. The deterministic models have 925mb temperatures around +14C, this should support afternoon temperatures in the low 70s. Where it might be a few degrees cooler would be those in the Worcester Hills or the eastern slopes of the Berkshires.
Above the boundary layer winds are northwest between 20 and 30 knots. It's possible we could mix down some gusty winds. In the forecast we do have wind gusts at the surface between 15 and 20 knots. If we over perform on the mixing depth it's possible we could see some stronger wind gusts. Winds will diminish around 6pm and 8pm as the boundary layer stabilizes.
SHORT TERM /6 PM THIS EVENING THROUGH 6 PM THURSDAY/.
Tonight: The boundary layer stabilizes and we are left with west winds less than 5 knots
.
some locations cloud be near calm. Aloft forecast soundings indicate clouds returning as there is saturation around 700mb after 9pm/10pm. The added cloud cover will help to preserve some of the afternoon warmth. Lows will fall back to the upper-40s and low-50s with the exception of the east slopes of the Berkshires, here lows are in the low to middle 40s.
Thursday: Surface high pressure that has been building across the southeastern United States moves off shore and a surface low moves into the Great Lakes region from the central Great Plains. The low and a trailing cold front will move northeast into the Saint Lawrence River Valley Thursday afternoon. Out ahead of the cold front our winds are from the southwest and will become gusty. The southwest flow will pump in higher dew points along with mild temperatures - which will top out between 70-75 degrees. Late evening the chance for showers will start to appear across northwest Massachusetts.
LONG TERM /THURSDAY NIGHT THROUGH TUESDAY/.
Highlights
.
* Cooler on Friday but still warmer than average. Big cool down for the weekend into next week.
* Mostly dry but periodically unsettled weather possible Friday through the weekend
Details
.
While the upper level pattern remains dynamic through the extended forecast period, weather will be largely uneventful, with periodic unsettled but mostly dry conditions. To our north in southeast Canada a broad mid level low spins through the weekend with multiple shortwaves rotating through the base of the trough. The first comes on Friday with a surface frontal system passing over northern New England. Forcing and moisture are marginal; we're beneath the right rear quadrant of a 90 kt upper jet with a cold front at the surface and 35-40 kt low level jet. However, moisture isn't impressive with PWATs ~1 inch. Isolated light to moderate showers are most likely.
Saturday will see a good deal of clouds, but for now looks mostly dry. This will depend on the timing and track details of a secondary coastal low that forms along the trailing cold front and lifts northeast, though guidance keeps the bulk of the rain offshore, so not expecting much from it at this time. The next trough arrives around Sunday night/Monday and may bring scattered showers before drier high pressure arrives early in the week. The main story will be the big drop in temperatures for the weekend to seasonable or even colder than average. We'll see widespread highs in the 50s Sunday onward but still no subfreezing low temperatures in sight.
AVIATION /11Z WEDNESDAY THROUGH SUNDAY/.
Low - less than 30 percent. Medium - 30 to 60 percent. High - greater than 60 percent.
Wednesday
.
High confidence.
VFR. West wind gusts to 15 kt, and a couple of gusts to 25 kt are possible across southeast Massachusetts.
Wednesday night
.
High confidence.
VFR. Light west winds.
KBOS Terminal
.
High confidence in TAF.
KBDL Terminal
.
High confidence in TAF.
Outlook /Thursday Night through Sunday/
.
Thursday Night through Friday:. Breezy.
Friday Night:.
Saturday:. Chance SHRA.
Saturday Night:. Breezy. Chance SHRA.
Sunday:. Slight chance SHRA.
MARINE.
Forecaster Confidence Levels.
Low - less than 30 percent. Moderate - 30 to 60 percent. High - greater than 60 percent.
Diminishing gusts and swells. We will allow theto drop from near shore first expanding to those offshore later today. The southern and southeastern waters will remain underthrough Thursday afternoon because of waves greater than 5 feet. High pressure returns for mid week. A surface low develops along a cold front that moves from west to east across late Thursday into Friday.
Outlook /Thursday Night through Sunday/
.
Thursday Night: Moderate risk for Small Craft Advisory winds with gusts up to 25 kt. Local rough seas.
Friday: Winds less than 25 kt. Local rough seas. Slight chance of rain showers.
Friday Night: Winds less than 25 kt. Areas of seas approaching 5 ft. Slight chance of rain showers.
Saturday through Saturday Night: Winds less than 25 kt. Areas of seas approaching 5 ft. Chance of rain showers.
Sunday: Winds less than 25 kt. Areas of seas approaching 5 ft. Slight chance of rain showers.
BOX WATCHES/WARNINGS/ADVISORIES.
CT
.
None. MA
.
None. RI
.
None. MARINE
.
Small Craft Advisory until 11 AM EDT this morning for ANZ232>235-237. Small Craft Advisory until 5 PM EDT this afternoon for ANZ254>256.
SYNOPSIS
.
BW/Gaucher NEAR TERM
.
BW/Gaucher SHORT TERM
.
Gaucher LONG TERM
.
BW AVIATION
.
BW/Gaucher MARINE
.
BW/Gaucher
---
Weather Reporting Stations
EDIT
(on/off) &nbspHelp
NOTE:
Click on distance to see the station location on a map
Wind History for Providence, RI
(wind in knots) EDIT (on/off) &nbspHelp
8
am
9
am
10
am
11
am
12
pm
1
pm
2
pm
3
pm
4
pm
5
pm
6
pm
7
pm
8
pm
9
pm
10
pm
11
pm
12
am
1
am
2
am
3
am
4
am
5
am
6
am
7
am
Last
24hr
NW7
G10

NW11
G14

N6
G14

NW13
G19

NW19
G23

NW11
G18

NW16
G22

NW14
G23

NW10
G18

NW10
G17

NW4
G10

W2

S2

SW2

SW3

SW4

W3

SW3

W8
G15

W8
G12

W7
G11

W8
G12

W7
G12

W7
G12

1 day
ago
NW7
G12

NW8
G12

N9
G16

NW11
G16

NW8
G17

N12
G16

N14
G20

N12
G18

N11
G20

N7
G18

N6
G12

NW10
G15

NW6
G14

NW10
G14

NW9
G12

NW11
G14

N5
G11

NW6
G11

NW5

NW11
G16

NW10
G14

NW8
G11

NW7

NW11
G16

2 days
ago
NW8
G12

N12
G15

N10
G20

N9
G17

NW14
G20

N14
G19

N10
G16

N11
G14

W9
G18

NW8
G16

NW9
G13

NW4

W5
G9

NW7
G13

NW6
G10

NW7
G14

NW8
G13

NW12
G15

NW9
G13

NW9

NW5
G8

NW5
G8

NW8
G13

NW7
G11

---
Airport Reports
EDIT (on/off) &nbspHelp Click EDIT to display multiple airports. Follow links for more data.
Link to 5 minute data for KBOS
Wind History from BOS(wind in knots)
8
am
9
am
10
am
11
am
12
pm
1
pm
2
pm
3
pm
4
pm
5
pm
6
pm
7
pm
8
pm
9
pm
10
pm
11
pm
12
am
1
am
2
am
3
am
4
am
5
am
6
am
7
am
Last 24hr
W12
G19
W11
W11
W15
G22
W15
G20
W12
W14
G23
W15
G24
W15
G30
W16
W11
G18
W10
W11
W8
SW8
SW8
SW7
SW7
SW7
W11
W11
W10
W11
W13
1 day ago
W13
W11
G21
NW11
G18
NW9
G18
W13
G22
W14
NW13
W13
G22
W17
G23
NW12
NW13
G21
NW12
NW17
G20
W12
G20
NW10
G19
W13
W12
NW14
W11
W13
W10
W11
W12
W11
2 days ago
--
NW13
G20
W15
NW15
G20
NW13
G22
W17
G22
W16
G22
NW16
G22
NW10
W12
G16
W6
W8
W11
W10
G18
W15
W12
W10
W9
W12
W10
W10
W10
NW8
W14
G18
---
Tide / Current Tables for Lynn Harbor, Massachusetts
EDIT Weekend mode (on/off) (on/off) &nbspHelp One Week of Data
Lynn Harbor
Click for Map
Wed -- 05:41 AM EDT 0.33 feet Low Tide
Wed -- 06:50 AM EDT Moonset
Wed -- 07:03 AM EDT Sunrise
Wed -- 10:57 AM EDT Full Moon
Wed -- 11:59 AM EDT 9.94 feet High Tide
Wed -- 05:53 PM EDT Sunset
Wed -- 06:06 PM EDT 0.02 feet Low Tide
Wed -- 06:10 PM EDT Moonrise
Tide / Current data from XTide NOT FOR NAVIGATION
---
Tide / Current Tables for Boston Harbor, Massachusetts Current
EDIT (on/off) &nbspHelp One Week of Data
Boston Harbor
Click for Map
Wed -- 03:16 AM EDT -1.35 knots Max Ebb
Wed -- 05:27 AM EDT 0.00 knots Slack
Wed -- 06:50 AM EDT Moonset
Wed -- 07:02 AM EDT Sunrise
Wed -- 08:48 AM EDT 1.26 knots Max Flood
Wed -- 10:57 AM EDT Full Moon
Wed -- 11:36 AM EDT -0.00 knots Slack
Wed -- 03:41 PM EDT -1.38 knots Max Ebb
Wed -- 05:53 PM EDT Sunset
Wed -- 05:55 PM EDT 0.00 knots Slack
Wed -- 06:10 PM EDT Moonrise
Wed -- 09:11 PM EDT 1.18 knots Max Flood
Wed -- 11:53 PM EDT -0.00 knots Slack
Tide / Current data from XTide NOT FOR NAVIGATION
Sours: https://l-36.com/weather.php?lat=42.44&lon=-71.01
Ebb Tide - Matt Monro
Coming to a TV Near You:Hollywood Hits Revere Beach for a New Pilot Program
by Sue Woodcock
Film crews descended on Revere Beach Boulevard and Bill Ash's Lounge at the end of last week. Crews were filming a television pilot for Showtime called, "City on the Hill" and a scene called "The Approval."
Crews have also been filming in Malden. Star actor Kevin Bacon (Footloose) is tagged to be a part of the show although he was not in Revere.
The scenes are set in the late 1980s or early 90s and the show is supposed to be a "cop-type" drama.
The Department of Recreation and Conservation (DCR) closed down Revere Beach Boulevard from just before Shirley Avenue to Revere Street. One scene being shot was along the boulevard starting at the Bandstand and traveling down to the State Police Barracks. The shot, captured from a camera mounted to the top of a blacked out Porsche Cayenne (rented out for two days at $40,000, according to a crew member.) The scene being filmed showed an armored car truck being followed by a minivan.
All the vehicles being used are late 1980s and 90s models. There was an old Lincoln Continental, a Jeep Grand Wagoner with wood paneling and an old Volvo.
The outside of Bill Ash's Lounge was transformed to the "Ebb-Tide" a restaurant/bar type of place. Last Wednesday afternoon about 20 electricians and crew members were inside the dive redoing all the lighting.
The crew was very tight-lipped about what they were working on and unknowing members of the public who just wanted to go for a walk, were redirected away from the filming areas.
No word on when the show will air.
Sours: http://chelsearecord.com/2018/01/20/coming-to-a-tv-near-youhollywood-hits-revere-beach-for-a-new-pilot-program/
Tide revere ebb
Revere Beach Amusements
When people reminisce about Revere Beach it is not the sand and surf they remember most, but the amusements. The Whip, the Ferris Wheel, Bluebeard's Palace, the Fun House, Hurley's Dodgems, the Pit, Himalaya, Hippodrome, Sandy's, the Mickey Mouse, the Virginia Reel and many more provided hours of enjoyment for residents and visitors alike. The biggest attraction was the Cyclone, among the largest roller coasters in the United States. Built in 1925, its cars traveled at speeds of up to 50 miles per hour (80 km/h) and its height reached 100 feet (30 m). Also notable was the Derby Racer racing roller coaster, which had a series of accidents that killed or critically injured riders between 1911 and 1936. Lightning was another roller coaster at Revere Beach, and was a member of Harry Traver's infamous "Terrifying Triplets".
In addition to the sand, surf and amusements, there were two roller skating rinks, two bowling alleys, and numerous food stands and fishing piers. There were also the ballrooms, including the most famous, the Oceanview and the Beachview, each the site of many dance marathons which were popular in the 1930s.
Today Revere is still a public beach. Gone is the honky tonk of the 50's .The beached is currently lined with restaurants and both high rise condominiums and beautiful single family homes.
Sours: https://reverebeach.com/our-heritage/
Pussycats - Ebb Tide (Maxwell)
Richard Castucci
Richard J. Castucci Sr. (December 1, 1928 – December 29, 1976) was an Italian-American member of the Patriarca crime family who owned several strip clubs and was involved in illegal gambling. Castucci eventually became a government informant.
Early life[edit]
Castucci was a nephew of Boston bookmaker Arthur Ventola, who was close to the Patriarca crime family. He had one brother who was involved with one of Castucci's restaurants. His second wife was Sandra Castucci. His children included a daughter Denise, a son Richard Castucci Jr. and two other children. Castucci and his family lived in Revere, Massachusetts.
At age 21, Castucci was featured in the Boston Herald after stopping an armed robbery with his father.
Mob career[edit]
Castucci was a close associate of mobster Stephen Flemmi, a leader of the Winter Hill Gang and a secret FBI informant. Castucci introduced Flemmi and mobster John Martorano to a major New York bookmaker when they were organizing Anthony Ciulla's race fixing scheme.
Castucci owned several clubs and strip bars in the Boston area, including the Ebb Tide Lounge, the Libra Lounge, Jaws, and the Squire . Overlooking Revere Beach, the Ebb Tide soon became a "clubhouse" for members of the Patriarca family to socialize and plan crimes. In 1965, the Edward Deegan mob hit was organized there. By the late 1960s, the Ebb Tide had earned such a bad reputation that Castucci changed its name to The Beach Ball. By 1969, Castucci was hosting high-stakes poker games at the Beach Ball.
By 1970, Castucci was reportedly in deep financial trouble. He had two families, a $16,000 second house mortgage, bills from his clubs, and expensive loan shark loans. He was being hounded by loan shark collectors and was in debt to John Harrison, also known as "Hard Boiled John", paying $300 to $400 installments.
Becoming an informant[edit]
On January 30, 1970, needing money and protection from law enforcement, Castucci become an FBI informant. He was enrolled in the FBI's highly secretive Top Echelon Informant Program. When Castucci found out that Winter Hill members Joseph "Joe Mac" McDonald and James Sims were hiding from the authorities in the Greenwich Village section of New York City, he passed that information to his FBI handlers.
Murder[edit]
In 1976, the Winter Hill gang discovered Castucci's deception and planned his murder. Gang boss Whitey Bulger, also an FBI informant, ordered Castucci's killing. However, Bulger decided to wait until the end of the National Football League season so that he could also steal Castucci's sports betting earnings.
At the end of the football season, Castucci went to a garage in Somerville, Massachusetts to pick up his winnings. At the garage, Martorano handed Castucci a bag of cash and told him to go to an apartment with Flemmi and Bulger. At the apartment, Castucci was sitting in the kitchen sorting his cash when Martorano walked behind Castucci and shot him in the head. Bulger and Flemmi cleaned up the blood, wrapped the body in a child's blanket, and stuffed it into the trunk of Castucci's new Cadillac Sedan de Ville. They drove the Cadillac to Revere, where they abandoned it behind an apartment complex. The car and Castucci's body were discovered in the aftermath of a snowstorm.
Coverup[edit]
On discovering Castucci's body, the FBI immediately suspected Bulger and Flemmi. However, John J. Connolly was handling both men as FBI informants and they had provided him with valuable information on the Patriarca Family. Connolly wanted to protect Bulger and Flemmi from prosecution. Connolly told the agency that the murder was not typical of Winter Hill killings and that he did not think Bulger and Flemmi did it. Connolly also reported to the FBI that Castucci owed money to both Winter Hill Gang and the Patriarcas, but had only paid Winter Hill. Connolly's implication was that Patriarcas were not paid and therefore murdered Castucci. Given this misdirection, the FBI did not pursue Bulger and Flemmi as suspects.
Following the Castucci murder, Connolly befriended Castucci's widow. He was also a regular diner at a restaurant owned by Castucci's brother in law from his first marriage.
On June 12, 2009, a federal judge ordered the Federal Government to pay $6.25 million to the Castucci family for the wrongful death of Richard Castucci.
References[edit]
External links[edit]
Sours: https://en.wikipedia.org/wiki/Richard_Castucci
You will also be interested:
Bianchi's Pizza will close at Revere Beach on Monday September 3rd….the lines are out to the street on this last weekend as patrons and long time Bianchi Pizza lovers make sure they get their last slice of what is arguably the best pizza at Revere Beach.
Bianchi's has been a staple at Revere Beach since the heydays at the Beach starting out at about the very same location as the "Wild Mouse" coaster just before the Ebb Tide Lounge heading north before the intersection of Revere Street and Revere Beach Boulevard.
On a beautiful day today many visitors to Bianchi's like Bob and Rose Casella enjoyed a full sized pizza across the street sitting along the wall sharing memories of Revere Beach and the amazing taste of Bianchi's pizza for the very last time from this location.
Fortunately, Bianchi's Pizza will be available at Renzo's at 381 Revere Beach Boulevard which is only a little further north from the current location along the Boulevard .
For those of us with such great memories of Bianchi's and their incredible pizza we say thank you so much to the Bianchi family and everyone who worked there and served us exactly what we came for…the best pizza at Revere Beach!
TagsBianchi'sCity of RevereRenzo'sRevereBeach.com
Sours: https://reverebeach.com/revere-happenings/bianchis-pizza-will-live-on-at-renzos-on-revere-beach-boulevard/
405
406
407
408
409