IGNITE STAFF
Katie Black
Brittany Mains
Jessica Amans
KATIE BLACK, Owner/Director - IGNITE Dance & Yoga, Katie's passion for life and making a difference is expressed through her love of dance, yoga, relationships with those she teaches and works with, and also as a wife and mother of two loving little girls. She opened IGNITE in September of 2010, and with ongoing love and support of family, friends, and community, Katie is excited to be celebrating year 10!
Also celebrating 20 years of teaching, Katie's background includes extensive training in ballet, tap, jazz, lyrical, contemporary, modern, hip hop, musical theatre, acro, and voice. Her professional dance career has taken her to travel to six continents, with highlights including; dancer and aerialist onboard Holland America Line cruise ships, Master Class Instructor and Choreographer, National Dance Competition Adjudicator, Assistant Choreographer to Patti Columbo and John Charron, Assistant Casting Director - Stiletto Entertainment, dancer with Lionel Richie at the Wynn Hotel opening in Las Vegas, locally seen onstage acting, singing, and dancing in "42nd Street" at the Village Theatre.
Certified through 8 Limbs Yoga Centers based in Seattle, Katie's experience with yoga has transformed her classes, focusing on proper alignment and injury prevention.
Katie has personally received national recognition for her choreography, winning the nomination, one of nine jazz routines in the nation, in the 2017 Industry Dance Awards, and again in 2018 for a contemporary/open piece. This season, Katie and IGNITE have received multiple nominations for the 2020 Industry Dance Awards.
Katie is so proud of and thankful for her IGNITE staff, and grateful for the incredible families she has gotten to know as her own over the last nine years. She hopes to inspire passion and strength for all students to follow their dreams, and live life to the fullest.
Live the joy that dance brings to your life, and make a difference!
Jessica Amans
Brittany Mains
Jessica Amans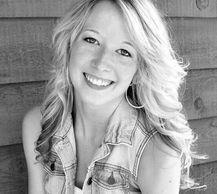 Jessica found her love for dance throughout her 8 years of competitive cheer. At age 15, she found herself searching for something more. When IGNITE opened, Jessica's knowledge of dance was focused only on Hip Hop. With the help and influence of her instructors, that knowledge expanded to all different styles of dance. She has competed in many styles, including Hip Hop, Jazz, Lyrical, and Contemporary. Jessica is currently sharing with others her love and passion for dance by teaching all different ages of Hip Hop. She is also the manager, and a choreographer for the IGNITE competition team. She loves being involved with the kid's growth, and feels incredibly lucky to be a part of the IGNITE family.
Brittany Mains
Brittany Mains
Brittany Mains
Master teacher, performer and choreographer, Brittany Mains draws from her 15 years of dance training when in front of a classroom or on a stage. With a focus in Contemporary and Hip Hop, Brittany also possesses training in Ballet, Jazz, Tap, Pilates and Yoga. Brittany has danced for artists including Macklemore ('Dance Off' official music video), Beat Connection (Capitol Hill Block Party) and has worked on various projects with Macklemore's main choreographer, Anna Matuszewski. A native of Seattle, Brittany's artistic ambitions led her to Los Angeles, California to pursue her professional career. She joined a performing arts company known as The Young Americans where she expanded her training in all forms of dance as well as broadened her knowledge in acting, vocal and choral training. Brittany traveled to countries including Russia, Germany, Spain, Gibraltar, Holland, Poland, France, England, Ireland, Scotland, Japan and South Korea teaching music and dance as a part of The Young American's Outreach Program. Brittany also performed in the Macy's Thanks Giving Day Parade, and has worked extensively with master teachers including Alex Little, Doug Caldwell and Daniel Cruz. Currently, Brittany works as a choreographer for the Seattle based studio, IGNITE and has been traveling around the country as a guest choreographer for various studios. Brittany has received numerous choreography awards from Spotlight Dance Competition, Rainbow Dance Competition, Hollywood Connection Regionals, Velocity Dance Competition, Masquerade Dance Competition, Revel Dance Competition, Move Dance Completion, Spotlight Nationals, Thunderstruck, Hollywood Connection nationals and many more. Most recently one of Brittany's pieces was nominated for the "Industry Dance Awards" in Los Angeles California and had the honor of attending this prestigious event. Brittany is also on the panel of judges for Kids Artistic Review on the weekends in various cities around the United States. Coming this Fall, Brittany will be teaching for Kids Artistic Review Convention; teaching jazz and contemporary all over the nation! Brittany believes in the power of dance and its ability to enhance the mind, body and spirit. Using dance as an outlet to relieve all emotions and connect with others on a level beyond words, has helped her in all walks of life. Through her teaching, she hopes to share this gift with all of her students.
Heather Roche
Stephanie Hengstenberg
Brittany Mains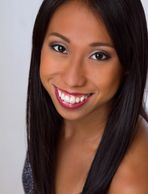 Heather Roche was born and raised in Honolulu, HI where she first discovered her love for dance. At the age of 9, she aspired to be on stage. Since then, she has trained in jazz, ballet, hip hop, modern, pointe, contemporary, hula, Tahitian, and aerial work. She furthered her studies by earning a BA in Dance from Loyola Marymount University in Los Angeles, CA. During her experience at LMU, she had the opportunity to work with choreographers based in LA, such as Sonya Tayeh and Tina Landon. She has also choreographed pieces that were recognized by the university and presented at the American College Dance Festival. Her professional career began with an opportunity to dance in the 2008 VMAs with the artist Rihanna. From there, Heather had the opportunity to work with international companies such as Norwegian Cruise Lines, Legends in Concert and Cirque du Soleil. With over 16 years of teaching experience, Heather has enjoyed sharing her knowledge of dance to students of all ages. Through her teachings, she has strived to guide dancers towards a successful dance experience. Heather believes we should be great dancers in the studio and on the stage, as well as great people in our community.
Addy squires
Stephanie Hengstenberg
Stephanie Hengstenberg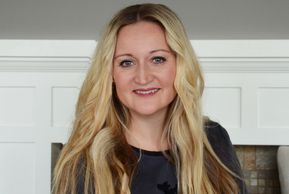 Growing up in Salt Lake City, Addy trained at Children's Ballet Theatre where she eventually became a soloist with their company. Some of her favorite roles were the Cheshire Cat in Alice and Wonderland, and the Fairy Queen in Thumbelina. She also enjoyed performing in Ballet West's Nutcracker, dancing with Utah Opera and Pioneer Theater Company productions, and winning Runner Up Sterling Scholar for Dance for the State of Utah. While attending Brigham Young University on dance and academic scholarships, Addy grew to love ballroom dance and switched disciplines, becoming a member of their world famous Ballroom Dance Company, the U.S. and Blackpool Formation Champions, and touring with them to Europe and the South Pacific. Addy has taught and choreographed for ballet studios, after-school programs, and community groups. Her goal is to teach children the proper technique while connecting their hearts to the music so that being onstage becomes a comfortable and beautiful place to move.
Stephanie Hengstenberg
Stephanie Hengstenberg
Stephanie Hengstenberg
Stephanie Hengstenberg is a former professional dancer, turned Mom who really wanted to find a fun dance fitness class, but couldn't. SO, she created her own! Inspired by combining a traditional jazz class, dance fitness, and Broadway/Movie Musicals, Broadway Fit is sure to leave a smile on your face and sweat on your brow! Don those sneakers, grab a water and a towel, and set up in your living room to dance to some show tunes! Singing is complexity acceptable and encouraged. This is an easy, fun, dance fitness class and no previous experience is required.
Sours: https://ignitedanceandyoga.com/instructors
Why IGNITE?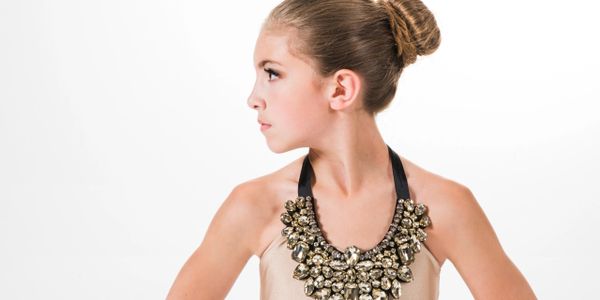 THE STORY
Our costumes tell YOUR story. Our design is by dancers for dancers. We take in mind your song, choreography style & concept to truly capture the performance story. Each dance is unique, so shouldn't your costumes be that way? Set yourself apart from the rest. For us, it's about both the art & about maximizing your score sheet. Just like movement, the possibilities are endless. Let's choose with purpose.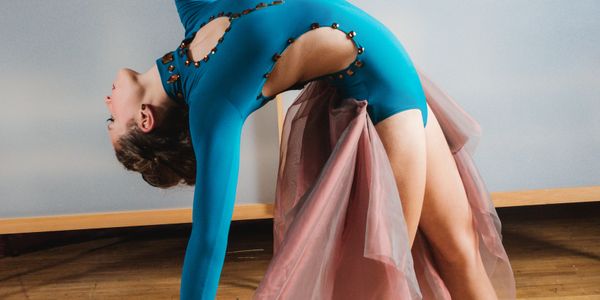 THE LOOK
From sketch, pattern, fabric, embellishments & stones, IGNITE can create the whole custom look with the venue & dancers in mind. Our custom dance costumes deliver on quality & fit. Our team sources trend-setting fabrics & trims to create unique looks across all genres of dance. Whether we are building a mixed medium creation, embellishing a leotard, or making a simplistic silhouette, we will find the look for you.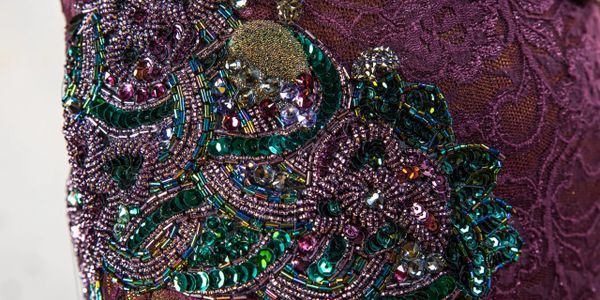 THE PROCESS
We listen. We are creators. Collaboration & bringing your ideas to life are key. Communication & customer service are top priorities for us. IGNITE is the hand of a seamstress, the design focus of runway apparel & at the quantities to meet studio & dance team needs. We work closely with you to create something unique to fit your routine & your budget. Let us IGNITE your dance!
Sours: https://ignitedanceconnections.com/
IGNITE Dance Connections
Description
Let us ignite your dance! We create unique, award-winning custom dance costumes for dance studios, dance teams & individual dancers. Contact us now!
Strengths
Revenue generated per employee is greater than industry average
Weaknesses
IGNITE Dance Connections has a very small market share in their industry
Revenue growth is less than the industry average
The number of employees is not growing as fast as the industry average
IGNITE Dance Connections's annual revenue
$1180000
Based on Kona Equity data
G2 Income per employee more than industry average.
1721 Lake Dr W
Chanhassen, MN 55317

Instant Liquidity for Entrepreneurs
Best Private Equity Acquirer
Riverside Micro-cap
Kona Equity can help connect IGNITE Dance Connections to Riverside Micro-cap and over 5,000 other acquirers to facilitate acquisitions conversations. It's fast and easy.
Kona Equity has 233 similar Costume Store companies if you're interested in seeing other companies.
Start Now
Sours: https://www.konaequity.com/company/ignite-dance-connections-4860311112/
K-391 \u0026 Alan Walker - Ignite ft. Julie Bergan \u0026 Seungri (Dance - Lyric video)
Dance Classes
Ages 3-4
Ballet/Tap (45 Minutes)
For toddlers ones who are learning beginning concepts of tap and ballet! We use creative movement plus imaginative props to keep dancers having fun and engaged. Dancers will learn basic steps in tap and ballet technique. We teach appropriate classroom behavior including waiting for their turn, following the leader, raising their hands, standing in line, and working together! Students will work on balance, flexibility, coordination, musicality, and learning dance vocabulary. This class will perform in our end of the year recital!
Hip Hop/Tumble (45 Minutes)
Have an energetic little one? Try Hip Hop/Tumble! This dance class combines the basics of hip hop (age-appropriate movement and music!) with beginning tumbling skills. Toddlers will learn musicality, build strength, and basic classroom etiquette. This class will perform in our end or year recital and is a great intro to dance!
Ages 5-6
Ballet/Tap (55-60 Minutes)
These dance lessons are for dancers who are learning beginning concepts of tap and ballet! We use creative movement and interactive teaching techniques to keep dancers having fun. Dancers will learn basic steps in tap and ballet with an emphasis on balance, flexibility, coordination, musicality, and learning dance vocabulary. Dancers will learn how to work together and will perform at our year end recital!
Hip Hop/Tumble (55-60 Minutes)
Your dancer ready to bust a move? This class teaches the basics of hip hop (only age-appropriate movement and music!) and beginning level tumbling skills. Dancers will learn appropriate classroom behavior while having the best time ever! They will learn combos, build strength, and learn basic musicality! Dancers in this class will perform in our year end recital.
Ages 7 & Up
Ballet (55-60 Minutes)
Our Ballet lessons focus on body alignment, learning proper terminology, and fluid movement. Ballet classes are the foundation of dance for all other styles. In these classes we do barre, center work, and across the floor training. These classes will also perform in our year end recital.
Tap (55-60 Minutes)
A classical style of dance that make sounds through special shoes! Dancers learn how to create rhythms, basic tap steps, terminology, and coordination skills. Tap is a great way to make music with your feet! These classes perform in our year end recital.
Sours: https://www.ignitedancecenter.com/dance-classes
Connections ignite dance
.
K-391 \u0026 Alan Walker - Ignite ft. Julie Bergan \u0026 Seungri (Dance - Lyric video)
.
You will also be interested:
.
426
427
428
429
430