New Massey Ferguson MF FL Front Loaders Handle Loads with Ease
With the introduction of the new MF FL loader Series at the SIMA, Paris show, Massey Ferguson is further extending its leading position in providing the perfect tractor and front loader combination.
Designed and built by the world's leading loader manufacturer in close co-operation with Massey Ferguson, the MF FL Series handles the most demanding tasks and is available with an advanced in-cab terminal, which includes dynamic weighing.
"The new MF FL range will further strengthen Massey Ferguson's leading position in the loader tractor market," says Campbell Scott, Director Marketing Services. "MF FL loaders combine robust operation with improved visibility, durability and reliability. At the same time the new loaders deliver improved suspension and control."
The MF FL loader range offers an enormous choice, including three new models, ensuring they are a perfect fit for all the latest Massey Ferguson tractors from the MF 4700 through to the MF 8700 Series. They also introduce new, logical model designations, for example: MF FL.4220, denotes a lift height of 4.2m, and 2.0t capacity.
"Massey Ferguson's strong and agile tractors include many exclusive specialist features, such as multi-function joysticks, unrivalled transmission controls and high hydraulic flowrates, which make them ideal partners for these new loaders," adds Mr Scott.
The 20 model Massey Ferguson MF FL Series is designed for use with tractors from 75hp to 400hp. The range includes a choice of 16 self-levelling, parallel linkage models with lift heights from 3.5m to 5m and capacities from 1.5t to 3.3t. There are also four non-self levellers, which handle loads of 2,2t to 2.7t and with lift heights from 3.5m to 4m.
A new dealer-installed in-cab terminal option increases loading precision enabling operators to weigh loads, monitor loader positions and receive service reminders as well as control an optional lighting kit.
Three new models join the range: The MF FL.4220 has a lift height of 4.2m and a 2t capacity and provides extra lift height for the new MF 5700 SL Series. For the MF 6700 and latest MF 6700 S tractors is the new MF FL.4621, which can take 2.1t to 4.6m. Another new model, the MF FL.5029, can be mounted on the larger tractors right up to the MF 8700 Series and can lift 2.9t to 5m.
Developed to match the capabilities of modern tractors, the MF FL Series replaces the existing MF 900 Series. Providing greater lifting capacities and between 7cm to 14cm more lift height, they also have a longer reach and wider implement angle to help tip over the sides of increasingly larger farm and truck trailers.
Related Articles
Categories
Tags
Sours: https://blog.agcocorp.com/2017/02/new-massey-ferguson-mf-fl-front-loaders-handle-loads-with-ease/
Quicke manufactures loaders both with and without parallel function. Mostly loaders are used for various loading and handling works, and in this case it is important to have the load always at the preferred angle towards the ground throughout the entire lifting process which is also ensured by a parallel function. However, if the amount of investment is the priority, loaders without a parallel function can be chosen. Tractors within the range of capacity from 50 HP to 300 HP and more can be equipped with the Quicke loaders. Depending on tractor's capacity, different loader models are available.

Quicke loaders can be equipped with a wide range of optional equipment, e.g., loader dampening for gentle and comfortable load handling. If necessary, loaders can be equipped with the additional third and fourth function hydraulic outputs which are necessary while working with a bale grab, as well as with various silage buckets and other implements. The loader can also be fitted with a snow plough or hydraulically controlled brush for community needs.

Quicke offers a wide range of loader buckets, their volume ranges from 0.54 m³ even up to 2 m³ for the woodchip bucket, and width dimension ranges from 1.35 m to 2.60 m. There are different bucket models for different applications: H series — a universal bucket for bulk cargo, HT series — a bucket for excavating, HD series — a heavy duty bucket for bulk cargos, HV and LV series — buckets for low weight and large volumes. Special mention should be a bucket for woodchip and grain whose special design allows increasing unloading by 1.2 m above the maximum lifting height of the loader, as well as the bucket is equipped with the hydraulic cylinders which unload the bucket at the maximum height. The Quicke loaders can be equipped with pallet forks of various load-carrying capacity, a BigBag bag hook, a stone handling equipment, various types and sizes of bale grabs, and a bale divider. A silage cutting bucket Silocut SE — working width from 1.2 m to 2.3 m — is very popular among the Latvian cattle-breeders.

Machines and equipment offered by Quicke have proved themselves as very durable in practice. By choosing a Quicke loader you get a reliable and worldwide recognized business partner.

Back
Sours: http://www.intrac.ee/massey-ferguson-front-loaders-quicke/en
Change Variant
DISCLAIMER: The information relating to TAFE's products, product images, specification and availability provided on TAFE's websites, digital and social media platforms are subject to constant revision, upgradation based on its policies and current product-line, and may not reflect the updated information. You are advised to contact [email protected], our regional sales representative, or your nearest authorized dealer / distributor in this regard. Products listed on TAFE's digital platforms may not be available in certain geographies and may be enhanced or discontinued without any prior notice.

TAFE does not verify, endorse or approve any information relating to itself, its products, their price, specification, availability etc. provided by third-party on any platform whatsoever, including websites, aggregator sites, social media platforms, RSS feeds, instant messaging platforms, non-digital platforms - print media, trade journals, publications etc. It is hereby made clear that no information derived from such third-party shall be treated as accurate and TAFE shall not be responsible for the same in any manner whatsoever.
Sours: https://masseyfergusonindia.com/massey-ferguson/MF-9500-Super-Shuttle-Series-Loader-Special.php
Massey Ferguson 35 hydraulic loader valve installation
Massey Ferguson loaders are robust and reliable. Massey Ferguson tractors with MF FL are the ultimate combination for pure ability, hard work and reliability. There are 20 models in the range to suit the entire 70-400 hp line up.
VISIT MASSEY FERGUSON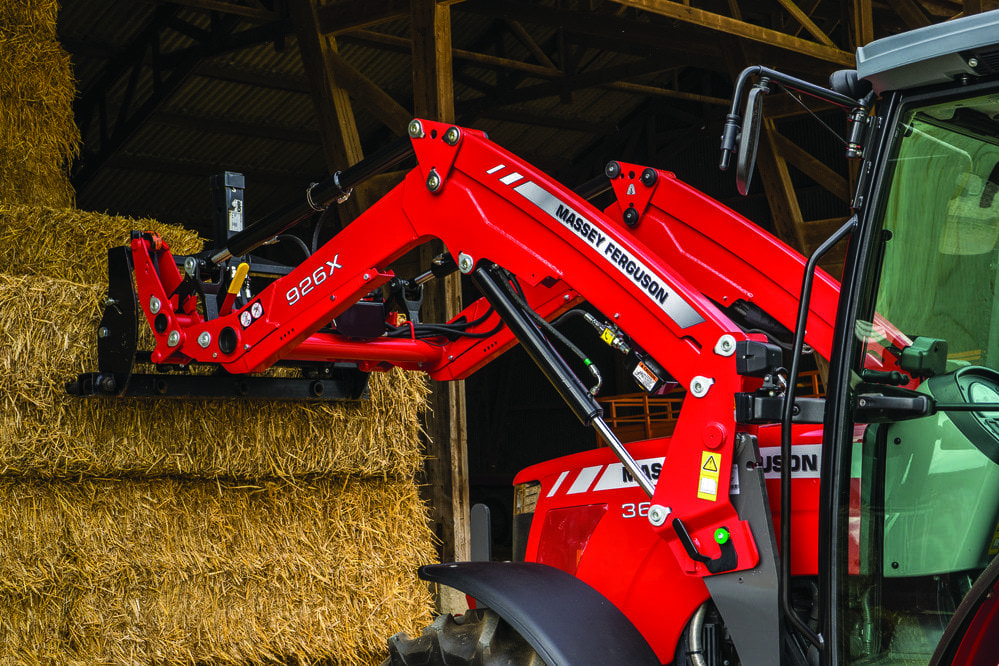 Quicke loaders and original implements are manufactured in Sweden. The Dimension, Versa and Compact series are designed for maximum visibility and productivity.
VISIT QUICKE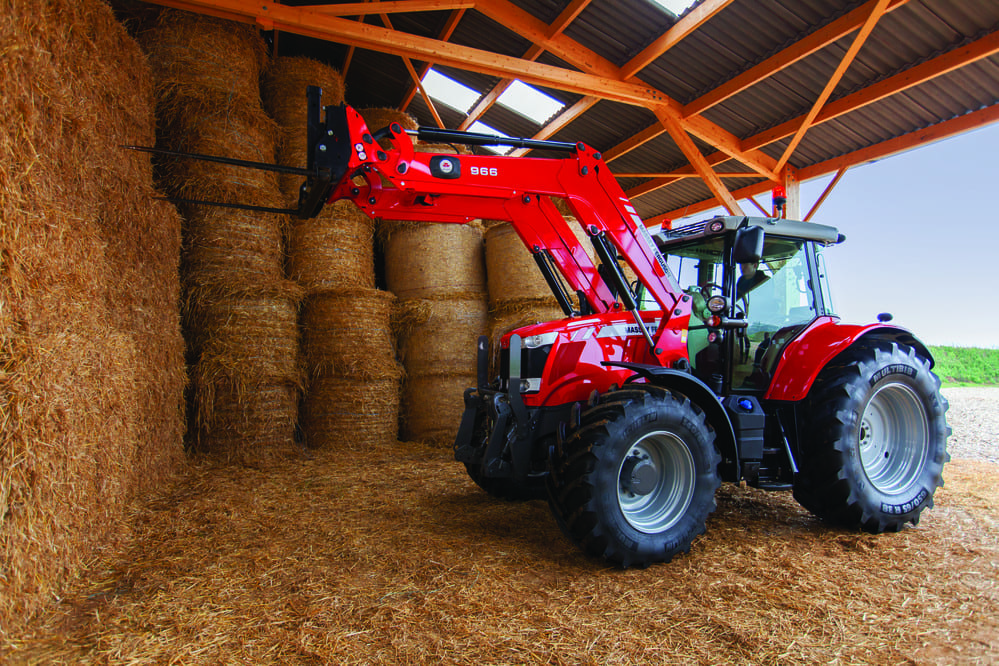 Lynx Engineering deliver Stoll loaders, incorporating a host of innovative features including Stoll's Z Kinematic Parallel System, giving users improved performance, better operator visibility plus greater lift and reach.
VISIT LYNX ENGINEERING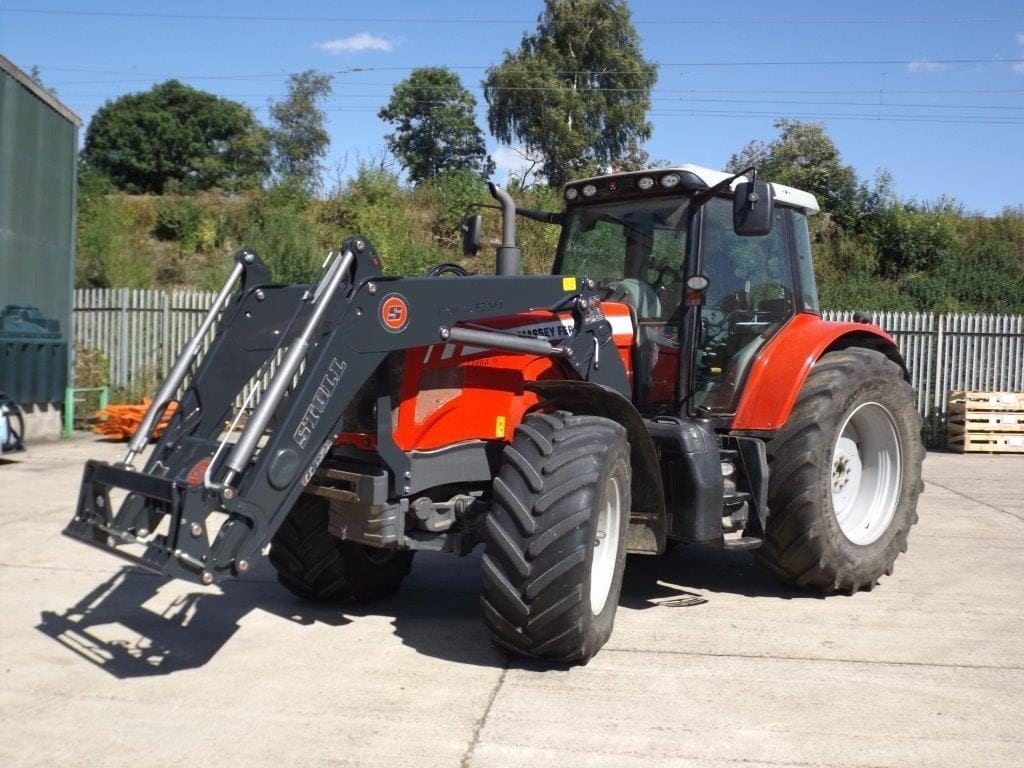 Sours: https://candotractors.com/agriculture/new/loaders/
Loader massey ferguson
.
Massey Ferguson 241 DynaTrack Loader - Massey Tractor Loader - Tractor Junction
.
Similar news:
.
505
506
507
508
509