Bare breasts mean business at Starbucks.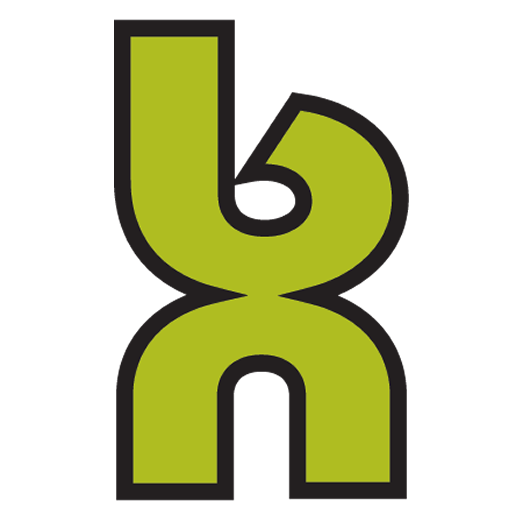 I've been a fan of Starbucks since they opened their first store in Portland, in 1987.  I don't think there's been a brand, since McDonalds, that has had a bigger effect on our society than Starbucks. It truly is, one of the most iconic brands in the world, and has grown to be one of the most valuable.
Interbrand ranks Starbucks as the 56th most valuable brand in the world. It's market cap of 120 billion dollars.
Notice anything different at your local Starbucks lately? I sure have. The familiar green and white logo on the cups is missing. It's a travesty to brand-conscious graphic designers everywhere.
At first glance I thought maybe it was just a corporate cost-cutting measure — the result of tremendous Wall Street pressure to improve performance. But once I looked a little closer, I noticed something even more revealing:
Starbuck has bared her breasts! The mermaid that's been the Starbucks icon from day one, has gone back to her topless, hippy roots.
There are a lot of other changes going on at Starbucks in Seattle — you might even call it a corporate shake-up — but none are as symbolic as the undressing of the logo.
A great article in Fast Company magazine reveals some of the latest nuances added to the siren logo.

I take it as a sure sign that CEO Howard Schultz is serious about stripping away some of the fat and refocusing on the core of the Starbucks brand .
That little nod to the humble heritage of his company says a lot. The green logo has just two words: "Starbucks Coffee." The retro logo reads "Starbucks Fresh Roasted Coffee." It's a reminder to the world that Starbucks has always been obsessively focused on the quality of it's product.
In his book, Pour Your Heart Into It, Schultz says, "The number one factor in creating a great, enduring brand is having an appealing product. There's no substitute."
I know a few coffee snobs who claim that Starbucks isn't as good as the local guy's Ethiopian Tega & Tula. And they may be right. But I also know that Starbucks beats the hell out of the mom & pop drive-up operations that have appeared on every corner.
At Starbucks, the product is consistent. The coffee is just as good as ever, but the company has made some operational decisions that have had a subtle effect on our perception of that quality. Shultz seems determined to correct that, and if his track record over the years is any indication, he'll pull it off.
Ever since I read his book back in '99 I've used Schultz and his organization as a great example of focused leadership, exceptional execution and textbook branding. He has always been the brand champion in that organization. He was one who introduced the idea of gourmet coffee to a nation of Folgers drinkers, and he has always fought to maintain quality standards even during their hyper-rapid growth.
Shultz is adamant about controlling the brand experience as much as possible, down to the last detail. That's why the company never sold franchises. At first, Shultz didn't even want to sell coffee in paper cups at all, lest it detract from the experience and affect the flavor.
So these new "transformational initiatives" of his are no big surprise.
First thing is to recapture that appealing coffee aroma in every store. Believe it or not, that smell of fresh roasted coffee is every bit as important to the brand as the look of the stores or the music they play. It works on a subtle, subconscious level, but the bottom line is, you won't hang out and enjoy your double half-caf mocha if the place doesn't smell good. So Starbucks is going back to manual espresso machines and killing the sale of breakfast sandwiches.
The Starbucks business model is based on the idea of the third place… that we all need a relaxing getaway that's not home and not work. To me, it's more of a romantic, Vienna coffeehouse experience than a quick, Italian espresso shot. So the roll-out of free wi-fi service is long overdue. Paying for an internet connection at Starbucks was just idiotic to me.
The third and final cornerstone of the Starbucks brand is its own people.
"We built the Starbucks brand first with our people, not with consumers — the opposite approach from that of the cereal companies," Shultz said. "Our competitive advantage over the big coffee brands turned out to be our people."
Starbucks doesn't just talk about treating people well, the company really does. In the retail food service industry, where getting good help is always a challenge, Starbucks leads the way with its pay scale, benefits packages, training programs and retention rates.
"We believed the best way to meet and exceed the expectations of customers was to hire and train great people. That's the secret of the power of the Starbucks brand: the personal attachment our partners feel and the connection they make with our customers."
The company also listens to its front-line employees. The idea for Frappuccino came from the store level. The new website, mystarbucksidea.com, started out as an internal feedback tool for employees. Now anyone can go online and post their own ideas for Starbucks, vote for the best, and see what's being implemented.
Which brings us back to that idea of reintroducing the old logo, circa 1971.
The change coincides with the introduction of a new house blend, called Pike Street Roast, for people who just want a good, robust cup-o-joe. In that context, and with everything else that's happening at Starbucks, the branding throwback makes perfect sense.
The mark was originally inspired by a woodcut image of a Norwegian mermaid, fully exposed. Over the years, as Starbucks grew and became "more corporate," the logo slowly morphed. Eventually the designers gave her long hair, which covered her breasts and made her more palatable to a broad commercial audience.
Now Shultz wants to go back in time. Back to when the company wasn't really worried about offending anyone on Wall Street. Maybe this little flash of skin is just what the company needs.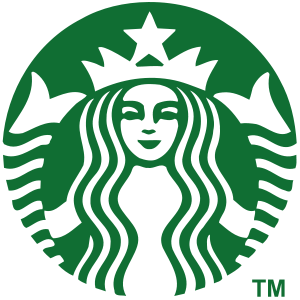 Updated again in 2011
If you want to recapture the magic of your brand, or build a new one from the ground up, give me a call. 541-815-0075
As the logo evolved, it got too perfect. It lost some of the mystery of the older versions. Lippencott article in Fast Company
Sours: https://bnbranding.com/brandinsightblog/bare-breasts-mean-business-at-starbucks/
You have to admit, even though Starbucks is a multi-billion dollar company who sell shitty coffee at an obscene mark-up, they do have a pretty cool logo. By which we mean, if you squint hard enough, you can see a pair of boobs.
To explain, the original Starbucks logo the company used when it first launched back in 1971, featured a more, shall we say, risqué shot of the now iconic Starbucks Siren in which her breasts were clearly visible, proof that even back then, people would buy shit if you stuck a picture of a naked woman on it.
Over the years this logo changed to focus more on the siren's face with her previously uncovered and offensively perky breasts either left out of shot completely, or covered elegantly with her hair. Because apparently putting a sopping wet naked fish monster on the front of your product is okay if only you know that she's naked.
Today, the fact that the Starbucks siren is naked or a weird-ass fish monster is almost impossible to notice because the logo is so stylised there's almost no hint that the siren is supposed  to be stood there with her wing wams flopped out. We know this because when Starbucks tried to bring back the old-school logo in 2008 as part of a campaign to celebrate getting away with ripping people off for nearly 40 years, a group of asshole Christian pressure group complained because you could see the siren's breasts. You know, even though the siren has been naked on every cup ever sold since the 70's.
Which must have come as quite a shock to Starbucks executives who'd already anticipated this exact reaction and explicitly requested that the "vintage" logo was redesigned to make it less salacious than the one the company used originally. Something the company's graphic designers accomplished by removing the siren's nipples and making her slightly thinner, rather than making the logo any less controversial this redesign actually just ensured that it offended both far right Christian groups and people who liked their sirens with a little junk in the trunk. It probably says a lot that Starbucks couldn't even bring themselves to use their own logo during a campaign all about celebrating their history but then again it also says a lot about the public that after being charged 4 dollars for a cup of coffee, the main complaint of a small, but oddly vocal minority was that there was a cool picture of a naked fish woman on it.
As you'd expect from a company who give so few shits about their customers they never even bother to learn to spell their names properly, Starbucks told this group to kindly go fuck themselves because they still had like 40,000 more cups with a naked mermaid on to use up and continued with the campaign. Ah, business.
Karl Smallwood
http://www.factfiend.com
Karl Smallwood loves facts and has spent the last two years listing them online. However, he dislikes that virtually every fact dispensed by another website was on Reddit two days earlier. So he decided to head up FactFiend, to show that there's plenty of awesome stuff out there if you're willing to look for it.
Sours: http://www.factfiend.com/the-american-public-couldnt-handle-vintage-starbucks/
Boobs, Sweat, Tears: How One Woman Continued to Thrive Through Her Breast Cancer Diagnosis and Treatment
I met Peggy Kennedy in the fall of 2015. I had just signed up for my first marathon, and she was my charity team's coach. I've gotten to know Peggy well over the past five years, as we are both still members of the same marathon team and belong to a few of the same running clubs. Peggy has been a mentor, teammate, confidant, shoulder to cry on, and an all-around wonderful gal pal.
Peggy is also extremely inspiring. Over Memorial Day weekend 2017, on her third attempt within nine months, she qualified for the 2018 Boston Marathon. The oldest marathon in the U.S., "Boston" is the pinnacle of the sport for recreational runners. She achieved the elusive "BQ" (Boston qualifying time) at the Mountains 2 Beach Marathon that winds from the mountains of Ojai to the sand and surf of Ventura, California, with a time of 3:40:39.
"I lived in Boston from 1991 to 2005, and had pipe dreams of running the Boston Marathon," Peggy says. "Those went out the window when I realized during my first marathon in 2004 how hard it is to maintain the pace needed to qualify for 26.2 miles." Although it's possible to participate without qualifying (e.g., running for charity), Peggy only wanted to run Boston if she qualified.
It was 10 years before Peggy ran another marathon. Along with her husband, Will, she was now living in Los Angeles and an active volunteer with Angel City Pit Bulls, a dog rescue that became a Los Angeles Marathon charity partner in 2014 to raise funds. Over the next two years, she watched others qualify for Boston. By 2016, after her third L.A. Marathon, Peggy believed that Boston was within her reach and began training to qualify that summer.
In December 2017, shortly after she began training for Boston, Peggy was diagnosed with stage 0 breast cancer at age 44. Specifically, she had non-invasive ductal carcinoma in situ (DCIS), cancer where abnormal cells have not spread outside the breast ducts. It is highly treatable, but if it's left untreated or undetected, it can spread into surrounding breast tissue.
Staying busy helped a lot because it gave me other things to focus on. Keeping up my routine, such as going on runs with friends even when I could only walk, kept me positive because I was still out there.
"I was a bit shocked, as I thought all of the tests leading up to my diagnosis were just precautionary," Peggy says. "I also had no family history of breast cancer."
With the Boston Marathon about four months away, Peggy wanted to know if she could still run. "Every conversation I had with every doctor was how do we make it so that I can do Boston," Peggy says. When she was advised not to delay surgery until after the marathon, she said, "Okay, so how do we push things along?"
Peggy's doctors couldn't give her an answer right away — they were waiting on her test results. If she needed a lumpectomy, she would also need radiation. That would take time and affect her training. If she needed a mastectomy, she would opt for reconstruction, which would require a second surgery later on, as well as nipple-sparing, which would extend her recovery. She was also waiting to find out if she had the BRCA gene, in which case she would need a double mastectomy.
It took until mid-January 2018 for all of Peggy's test results to come in; they indicated she would need a single mastectomy. The next step was to schedule surgery. The waiting was difficult, but eventually, her surgery was set for Feb. 1, 2018. Ten weeks before Boston, it was still early enough to run her dream race.
Peggy trained right up until her surgery. She also didn't take any time off of work. At the time, she had three jobs: walking dogs, doing grassroots marketing for a running store, and providing business management support for others in the pet care industry. She also kept up with all of her responsibilities for Angel City Pit Bulls: overseeing social media, coordinating recreation and enrichment activities for foster dogs, and fostering dogs herself. "Zola [the foster she had in early December 2017, when she had a biopsy] and I even had procedures on the same day!"
During her early recovery, Peggy wasn't allowed to walk her dogs, Roo and Prince. Instead, she followed Will around their neighborhood as he walked them. "This is how I got my exercise," she says.
A couple of weeks after surgery, Peggy received a temporary implant that would allow her to train and race until she could receive a regular implant in September 2018, after the marathon. "It felt like I was wearing a bra under my skin," she says. "This is how I ran Boston."
When asked what advice she would give to other women in her situation, Peggy says, "Staying busy helped a lot because it gave me other things to focus on. Keeping up my routine, such as going on runs with friends even when I could only walk, kept me positive because I was still out there."
"I also found some great support groups online," Peggy continues. "They were helpful when I had questions that I didn't think could've been answered by doctors." Although she went looking for support for herself, she also ended up sharing her experience. "I found being helpful to others therapeutic, which inspired me to create my blog, Boobs, Sweat, Tears."
"You never know when something like a cancer diagnosis or other illness could pop up," Peggy says. "Keeping yourself fit and healthy is so important. While staying fit couldn't prevent my cancer diagnosis, I truly believe my fitness played a huge role in speeding my recovery along and helping me keep a healthy and positive attitude."
Peggy finished the Boston Marathon on April 16, 2018, in 4:06:49. Despite abominable weather conditions, she was ecstatic.
What challenges have you overcome, and what advice do you have for other women in similar situations? Please share your story with CircleAround by emailing [email protected]
---
CircleAround is operated by a wholly owned subsidiary of Girl Scouts of the USA. The site serves women nationwide by providing content that is uplifting, thought-provoking, and useful. We make revenue distributions back to GSUSA so they can further their mission of building girls of courage, confidence, and character who make the world a better place.
Sours: https://circlearound.com/post/boobs-sweat-tears-how-one-woman-continued-to-thrive-through-her-breast-cancer-diagnosis-and-treatment
BREAST REDUCTION, BUYING AN APARTMENT, HALLOWEEN \u0026 MORE LOL
The Effects of Caffeine on Breasts
The caffeine in coffee, tea and some sodas can cause changes to the breasts.
Tea, coffee, chocolate and cola soft drinks contain caffeine. Caffeine enervates the central nervous system with a stimulant effect. It can have a wide range of effects on the body. The side effects caffeine causes in the breasts do not typically require any treatment, notes the University of Rochester Medical Center.
Lumps
A fibrocystic breast contains cells that gather fluids into cysts that often make the breast look lumpy, notes Columbia Health Services of Columbia University. The fibrocystic problems in the breast due to caffeine intake worsen as caffeine intake increases. The lumps may be consistent or they may come and go in different areas of your breasts. Treatment of breast lumps that cause fibrocystic problems in your breasts can involve elimination of caffeine from your diet, notes the Georgetown University Department of Medicine.
Pain
Caffeine causes discomfort and pain in the breasts. Caffeine intake exacerbates the disorder if you have fibrocystic breasts, notes the Bowling Green State University Student Health Center. The pain you feel with fibrocystic breasts can be ongoing or just appear occasionally, notes the Georgetown University Department of Medicine.
Dense Breasts
A high caffeine intake that causes fibrocystic changes in your breasts can also cause suspicious areas on a mammogram. A mammogram on fibrocystic breasts often show certain areas of the breast are very dense, notes the University of Rochester Medical Center. Because a mammogram is not as accurate in detecting problems in fibrocystic breasts, often a breast ultrasound is recommended for further investigation of any suspicious areas on the mammogram. Fibrocystic breasts due to caffeine intake typically do not increase the risk of breast cancer.
Sours: https://www.livestrong.com/article/303392-the-effects-of-caffeine-on-breasts/
Boobs starbucks
Is that a pair of boobs on my macchiato? How Starbucks came up with the rudest logo on the highstreet.
The Starbucks logo; something most of us absentmindedly encounter on a daily basis but have you ever stopped to peer at the mermaid logo which is emblazed across your morning latte? It's caused a fair amount of controversy since the brand launched in the 1970's owing to its somewhat racy connotations
Greek mythology depicts stories of strange half-women who are known as 'Sirens'. Some of these are half-woman, half-bird while others are half-woman half-fish, more commonly known as mermaids. According to the mythology, a mermaid's sole purpose in life is to seduce a sailor and then drag him down to the depths of his own watery grave with the empty promise of a 'good time'. Disney's 'The Little Mermaid' and the 1984 film 'Splash' both helped to scrub up the slightly seedy reputation of these underwater temptresses but did little to explain how exactly one procreates with a being whose nether regions resembles that of a fish tail.
According to the mythologists, there is a breed of mermaid who has a tail which splits in two, which solves the logistical problems of mating. These creatures are known as 'Melusine'. The book 'A Dictionary Of Symbols' by J.E. Cirlot contains this engraving of a siren which was chosen to become the original Starbucks logo.
Below is the first logo Starbucks used in 1971, they flattened the scales on the siren's twin tails to cover up the suggestion of rude bits and also added a wry smile to her face in place of the frown. It was mounted on a brown background and presented in the format of a cigar band. Back in those days Starbucks stuck to selling coffee beans, tea and spices, although what this has to do with mermaids is somewhat of a mystery.
A second version of the logo was used from 1987 to 1992 and covered the mermaid's nipples and cleaned up some of the scruffy lines in order to make it easier to print.
A designer called Doug Fast was then given the task of rethinking the logo and toning down its sexual connotations. The text and the picture were both hand drawn so that it bent well around a circle (this was of course, pre-Photoshop) and the text was based on the Franklin Gothic typeface. Starbucks bigwig Howard Schultz was then presented the design in both red and green versions and chose the green version, during a re-brand, Starbucks removed the mermaid's boobs and shrouded her with green instead of brown but the suggestive fins-a-kimbo posture is still obvious.
In 2006, and 2008, Starbucks temporarily reintroduced the original logo onto paper hot-drinks cups. Its aim was to proudly comment on its heritage and 35 years of trading, but in reality all it achieved was sparks of public outrage at the sight of the bare breasts.
When Starbucks went to Saudi Arabia in 2000, the mermaid was removed completely, leaving only a crown in her place. By 2002 they decided to streamline all international branding and the mermaid returned to Saudi cups.
The newest logo, which has been used since 1992, has been cropped so that it appears our mermaid is holding something odd in her hands rather than propositioning someone in no uncertain terms. What we are left with is a rather ambiguous image which must spark a great deal of worldwide debate.
If you do happen to own a coffee jar or mug with the original cigar band logo on it, you might like to cash in on eBay where they can sell for hundreds of pounds. The only store still to sell merchandise with the original woodcut logo on it is the Starbucks headquarters in Seattle.
So there we have it, an interesting little anecdote to tell your colleagues the next time you are on the coffee run.
By Jessica Hazel

[email protected]

Likeit
​ Sours: https://creativepool.com/magazine/inspiration/is-that-a-pair-of-boobs-on-my-macchiato-how-starbucks-came-up-with-the-rudest-logo-on-the-highstreet-.1303
BREAST REDUCTION, BUYING AN APARTMENT, HALLOWEEN \u0026 MORE LOL
.
You will also be interested:
.
74
75
76
77
78